Watch Us Farm focuses on abilities and success while providing a safe, nurturing and secure environment for adults with intellectual and developmental disabilities through acceptance, training, and a positive, can-do attitude.
‌
‌Adults with disabilities will develop their God-given unique abilities into meaningful job skills while fostering friendships, spiritual growth, and a sense of belonging.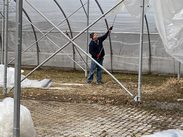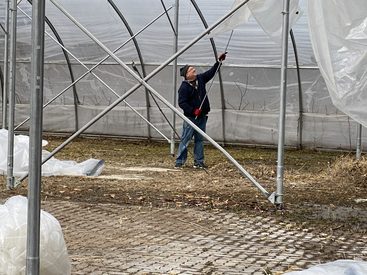 During to the coronavirus shutdown, we have not had adults with special needs working with us, instead we and volunteers have taken down the greenhouse on 146th Street and 421 in Zionsville that had been donated to our non-profit organization and we have transported the parts and the foundation pavers to Watch Us Farm!

Next, we'll rebuild the greenhouse and begin year-round gardening.

Imagine how many jobs the greenhouse will allow us to provide once we get back up and running!